News
Published: 12 July 2016
Hits: 1456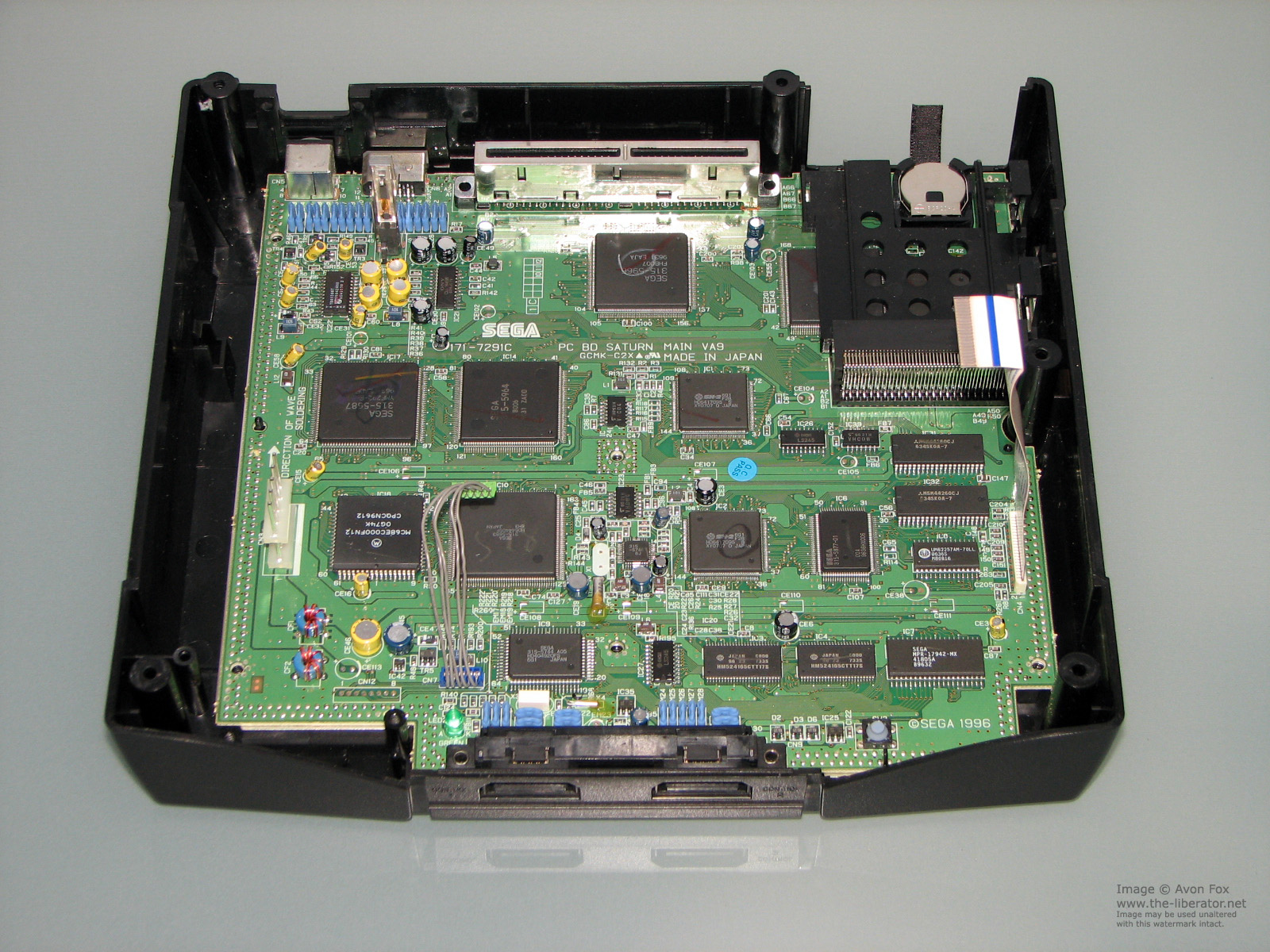 Sega Saturn unravelled after 20 years
The Sega Saturn has been deemed not only one of hardest consoles to program software for, but also emulation of this system has been tricky for quite a few people wanting to get the very best out of this machine. With consoles of all types and sizes now moving into their twilight years certain elements of these machine are beginning to fail quicker than others, examples of say the CD lens beginning to stop reading discs, or power strips weakening etc. causing your lovely console to bow out before its time.
One of Sega's biggest achievements in my opinion was the ability to to design a curved wave on their Saturn Compact Game disc releases that at the time and still to this day can not be replicated today with a CD burner as its protection protocol stopping pirated CD copies from running on the machine and with this been similar to using the CD drive as the protection header for the console similar to the path Microsoft took with the Xbox360 relying on the drive to root it's copy protection is in a fair opinion an unwise choice since these drive can fail with age.
Well? What if their was someone, a clever smart engineer that could essentially attempt to reverse and reverse engineer that protection via dumping of the cd boot chip and create his very own plug and play mod chip to achieve solid state execution of backed up disc images you owned and removing the CD drive altogether in the process? Well after some 20 years it looks like that very thing has happened. 
Roll in Dr.Abrasive's Lab to see that it has now been achieved after 20 years and work has begun in creating the very first Sega Saturn's Flash card device that will not only will bypass the CD drives failing lens issues but also will open the possibilities of homebrew development finally for the Sega Saturn , as well as preserivation of all commercial software are for the system without the need for further usage of the cd drive and wear and tear of the game discs themselves. So a special film has been made to give you a behind the scenes look at what happening and the direction Dr. abrasive is taking, this is one of most interest 30 minute videos I've seen covering hardware engineering and hope to fell the same way, truly amazing work Watch the film here :
Writer Info
Creator of forth coming Coin-Op:Arcade Guide and creator of the Atari Gamer Magazine and the Atari ST Gamer Magazines. Retro gaming expert & fact finder.
Other Articles