News
Published: 12 September 2016
Hits: 1632
ANTHOLOGY 64 COLLECTOR EDITION
After a very successful Kickstarter campaign this book is now available for pre order. Please watch out for RVG's up coming review.
The book is numbered and housed in its own, handmade slipcase. In addition to the handmade slipcase, exclusive cover, and limited, numbered print-run, the Nintendo 64 Anthology Collector's Edition includes 24 additional pages.

September 29th, 2016, marks the Nintendo 64's twentieth anniversary. To celebrate the birth of this incredibly avant-gardist machine, Matt Manent has written the most comprehensive and remarkable book about this legendary console. Over 360 pages long, this book inventories and chronicles the entire game library (388 games sold in Japan, the US, Europe, and Australia), sifts through the canceled games, accessories, collector's editions, and, of course, every Nintendo 64 version and bundle. By interviewing the people involved at the time – Martin Hollis (Rare – GoldenEye) and Eric Caen (Titus – Superman; acknowledged as one of the machine's worst games)– Matt Manent has worked to make this book an encyclopedia honoring the Nintendo 64 we've all come to love.
Exclusive Cover
Trim size: 8.50 x 10.5 inches (216 x 267mm)
Cover: 4 pages, 4-color, Pantone silver, mat lamination, sport gloss UV varnish
Paper cover: Gloss coated, high density
Inside: 384 pages, 4-colors printing on 135 gsm gloss coated paper
Binding: Hardcover, tread sewn, 2mm thick cardboard, head & tails. Shrink Wrapped
Exclusive Slipcase: Full paper glued on 2mm board, paper printed with 4-colors on 135 gsm glossy coated, mat lamination, silver stamping. Shrink Wrapped.
Weight: 1600g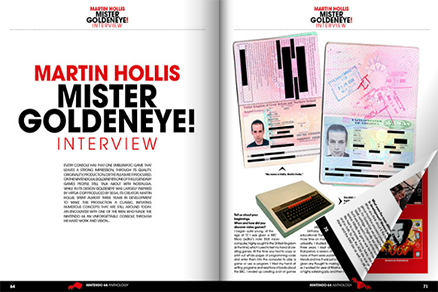 Writer Info
Admin & Reviewer
Just a regular gamer with a huge love of retro gaming collecting, love reading and writing about this hobby too.
Other Articles