News
Published: 22 April 2016
Hits: 875
RVG friend and forum member has recently completed this amazing custom build Neo Geo MVS system dubbed STARFORCE NEO.
Built inside a converted 1982 Minitel 1 case, the system features an original SNK MV-1B motherboard which means the games aren't emulated, authentic Seimitsu buttons and joystick for single player action, two additional Neo Geo compatible controller input ports at the back and all of the same features as SNK's classic Neo Geo arcade cabinets.
Add a comment
Published: 16 February 2016
Hits: 1091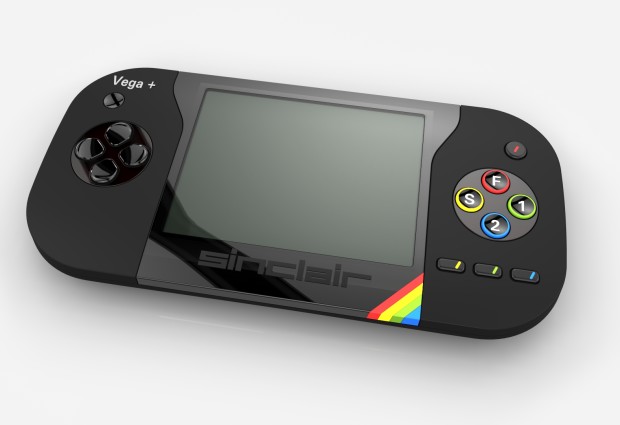 The Sinclair ZX Spectrum Vega Plus Console 
So hot on the heals of the first Vega unit reviewed HERE comes an announcement from Sir Clive Sinclair and Retro Computers Ltd regarding the launch of the Sinclair ZX Spectrum Vega+
Add a comment
Published: 05 February 2016
Hits: 899


Amigaville, the new magazine dedicated to our much loved Amiga and produced by Brian Hedley is now into it's 4th issue, covering game reviews, News, Special features and even has its own resident Grumpy Git.  It is a small magazine designed for the Amiga community and in time hopefully by the community too.
Add a comment
Published: 31 January 2016
Hits: 1341
Fatal Smarties is the creation of four guys at this years game coding jam held at Southampton University this weekend (30/31 Jan 2016) its hard to believe that Mike Tucker(Design & Code), Matt Cope(Code), Jon Davies(Art) and Mike Clark (Music) took just 48 hours to create this fantastic looking game.
Add a comment